How Many Hours Should You Work Weekly As The CEO?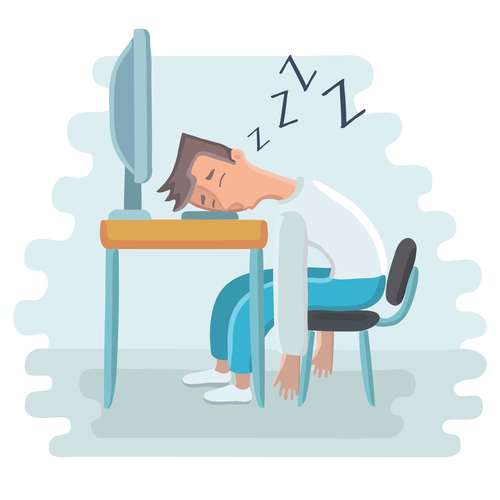 It was around 5PM on a Thursday. I was in my office, and I looked down at my to do list. Every item was checked off.
I literally had nothing to do.
"This just can't be right," I said to myself. "There has to be something for me to do."
So I walked over to Adolfo's office, and I chatted with him for a bit. Then I moved next door to Jeroen's office and I spoke to him.
It was now 5:30PM. I'd burned 30 minutes off the clock. My founder's guilt was killing me.
I couldn't just go home, could I?
So I stuck around for another hour waiting for some other people to leave. And then I went home.
Your hours as a startup CEO are going to vary from week to week and month to month.
Fast forward a few months later. We were getting ready for our hard launch the next day. Our new website still wasn't up yet.
We had to get the site up because I had already done a bunch of interviews that had been embargoed (held for publication at a later date), And I had some more interviews to do the next morning.
It was all hands on deck. It took us until 3AM to get the website up and reasonably functional. But a deadline is a deadline. We did what we needed to do.
Here's the thing. You don't want to be the Michelin Man.
The Michelin what, you ask? I ran into this ugly character years earlier when he was my boss.
The Michelin Man earned his nickname because the Michelin Man had this annoying habit of sitting with his arms folded when you talked to him, and that made him look like the Michelin Man.
One of the Michelin Man's other annoying habits was he liked to walk the hallways late in the day with a little notebook. He was looking to see who was in the office, and who had left the office.
In our Friday staff meetings, the Michelin Man would let us know about certain people in our organization that were "leaving early" in his opinion.
Some of the people that the Michelin Man singled out were the most productive employees I had. It was silly and stupid, but I had to ask employees that were doing a great job to stick around the office.
The singled out employees were rightfully pissed.
You have a choice as a CEO: Do you want to be a clock watcher or a results watcher?
It was around lunchtime on Friday afternoon before a long three day weekend. We had just completed a major product launch the week before.
The team was tired. You could feel it.
I walked over to our Controller's office. I looked at Tina, and I said, "Why don't you tell everyone they can go home and get a jump on the weekend."
Tina looked at me and said, "Okay. I'll let the team know."
Tina walked around the office letting the team know. Within 30 minutes, most of the team had left. They deserved the break.
Having a bunch of people working late to make you feel good does the company no good.
We had a team of really good, hardworking, experienced people. I didn't need to watch the clock. I could trust the team.
Plus I was scared of burning the team out. I knew we had a multi year challenge ahead. And this was the team that was going to get us there.
However, they wouldn't get us there if I pushed too hard all the time.
Running a company is like driving a car. You need to know when to put on the gas, and you need to know when to apply the brakes.
Yeah, I know, you're running a startup, but a hardworking team needs a break every now and then. If you run your team hard all the time, they will resent you, and they will not be there when you really need them.
So save the inevitable late night and all night grinds for when you need them. Learn to cut your team a little slack every now and then. You might even consider asking your team to go home early every now and then like I did.
Then, when you really need your team to step up, they will have the mental and physical energy to put forth their maximum effort when your company needs it the most.
Do You Want To Grow Your Business?  Maybe I Can Help.  

Click Here.
Picture: Depositphotos
View original post on Quora