When Should You Start Planning Your Exit Strategy?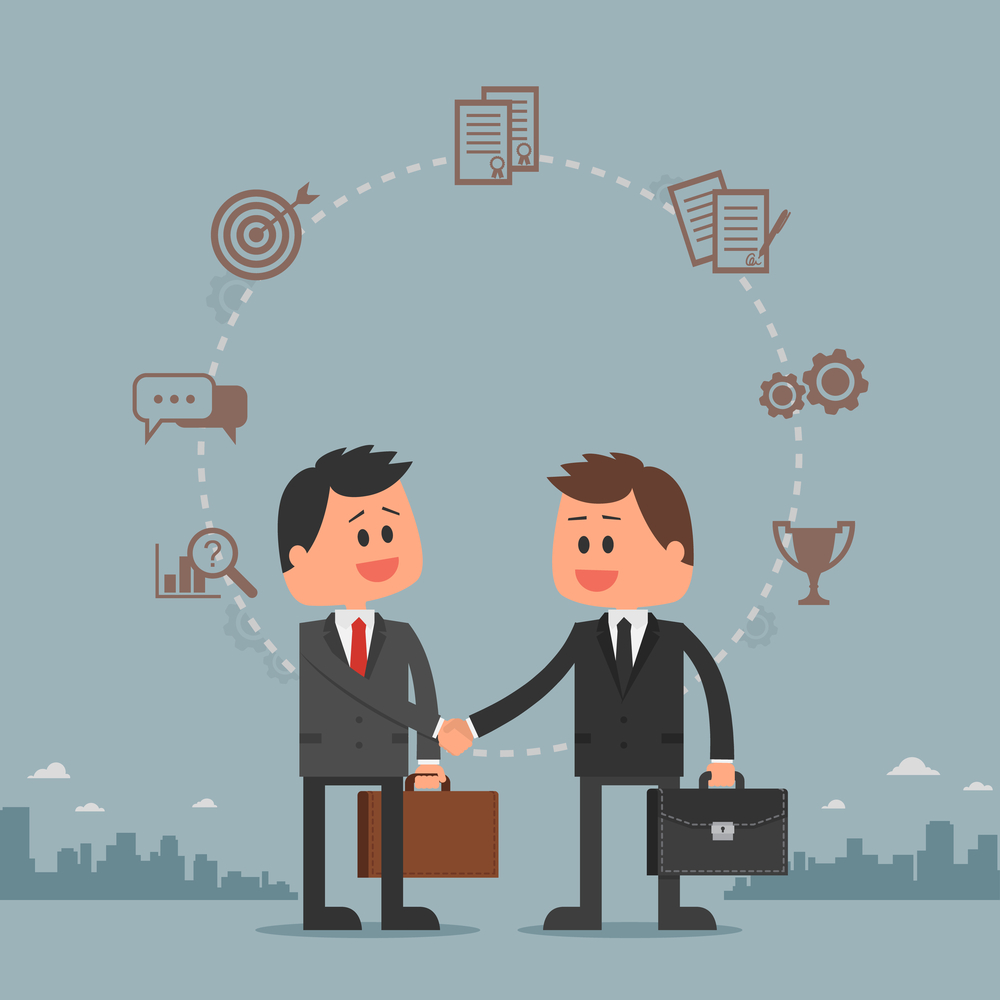 If there's one thing I hate, it's when I meet an early stage startup CEO who's focused on selling their company. Inevitably, I'll ask the CEO, "Why are you focused on a sale now?"
Do you want to grow your business? Maybe I can help. Click here.
Inevitably, the answer, more times than not, comes back as, "I'm thinking we'll be selling the company in the next couple of years."
No, no, no you won't!
That's why you're sending out the wrong message if you're focused on an exit plan early on.
You've got to be in it for the long run if you're going to build a successful startup. How long, you ask? According to Statista, the median time it takes from when a company receives a venture capital investment to go public is 5.7 years.
Since it takes most startups a few years before they are VC fundable, you're looking at over eight years before your startup is ready to exit. So what are you doing worrying about an exit so early in the game?
Your focus needs to be on building a great company when you're starting out.
"What's your exit strategy?" Samir, a partner at "Donald Ventures," one of our two investors, asked me during an update I was giving the partnership. We were in our third year of operation. Revenue had just crossed $1 million, so an exit was a long, long way away.
A million thoughts went through my head the instant Samir asked me what our exit strategy was.
"Should I answer truthfully?"
"Why is he asking me this?"
"Will they even listen to the answer?"
"Should I give the answer VCs want to hear?"
You are being tested by investors when you are asked about your exit strategy.
The final thing that went through me head was, "DON'T. ANSWER. SAMIR'S. QUESTION. WITH. AN. EXIT. STRATEGY."
But, it was too late. Before I could stop myself, I answered, "With the broad customer base we have, there's no reason we can't IPO…"
Have you ever seen your life flash before your eyes? I was running right into a brick wall at full speed.
Samir interrupted me. He looked at me incredulously and said, "IPO! I think you should sell the company."
Crash.
I knew I had screwed up. Even though an IPO was possible for us, that wasn't the right answer.
There is a tried and true answer you should give about your exit strategy.
Here's the thing. VCs already know what your exit strategies could be. They wouldn't have invested in you if they didn't know because they have to know how they're going to liquify their investment.
VCs want to know if you have your head screwed on right when they ask you about your exit strategy. I knew the answer, so that's what made my response to Samir so maddening.
I couldn't take it back. I had fallen right into his trap, and I knew it.
I should have said, "We are focused on building a great company. We'll let the exit take care of itself."
So, when should you focus on an exit strategy?
"I think I'm ready to sell my company," Jason said to me over a year ago.
I've been working with Jason for almost five years. During that time, Jason has built his company into a market leader in his space. Revenue is at $20 million and is on a pace to double again this year.
About two years ago, Jason started receiving unsolicited requests for meetings from market analysts, investment bankers, and adjacent companies in his space. It reminded me of what happened as my company started growing.
I recommended that Jason meet with all of them. We agreed that it was way too early to even think about selling the company, but it was a great way for him to learn about the process, and it was a great way for him to start building relationships.
You'll meet all kinds of people as your company grows in stature.
One of the companies Jason met with made an offer to acquire his company. The offer was a lowball offer that didn't make any sense.
However, there was a threat associated with the offer. The CEO of the other company told Jason, "We're going to either make it (Jason's products) ourself, or we're going to buy you."
When Jason told me about the CEO's threat, I started laughing. "Well, that's an interesting way to woo you."
It was easy to pass.
Jason knew he was in a dominant position in the market, so he had the leverage. Predictably, the CEO made good on his promise, and launched a competitive product, and, just as predictably, got killed.
Most mergers and acquisitions start as partnerships.
More importantly than having a competitor make an acquisition offer, investment bankers started approaching Jason. Even though Jason had no interest in selling his company, he took the meetings.
Not all the bankers were great fits for Jason to work with. However, one of the bankers was a good match.
The banker explained how he could introduce Jason to other companies to potentially partner with. Jason would meet with the banker every six months or so to update him on his progress.
In return, the banker made introductions for Jason to the companies Jason wanted to meet with. Jason eventually let the banker know he was ready to start a sale process.
The process with the banker took about twelve months to complete. Jason had three offers to consider. The first offer was another lowball offer from the same company that had made a lowball offer previously.
The other two offers were good offers that easily met Jason's "price to clear". In other words, Jason would make more than the minimum amount he wanted to make on a sale.
It became clear, as Jason continued working with the two remaining suitors, that one company stood out. The offer was a little better than the competing offer and the synergy between Jason's company and acquiring company was better.
Jason decided to accept the offer. There was an upfront amount and an earn out based on the company's performance over the next two years. It took about three months to complete the diligence before the deal closed.