What Can You Learn From A Little Boy And A LEGO?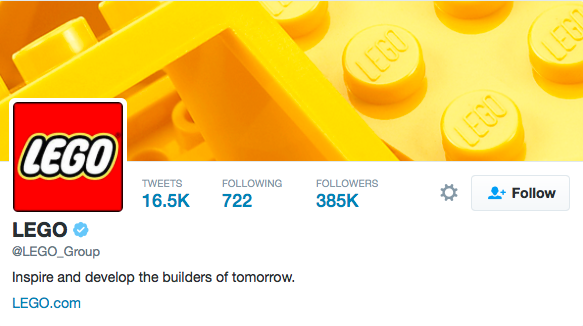 Boy writes to Lego after losing a mini-figure.
Lego's customer service department should run the world.
I clicked on the response and I was blown away!
Wow!
Whatever LEGO is doing must be good. Not just good, but incredibly good because LEGO is encouraging it's customer support people to break the rules to satisfy customers.
LEGO is saying, "Screw the rules.  Don't worry about how much money it's going to cost.  Just make the customer happy."
The great news is you can take this customer centric approach with your business today.  It doesn't matter if you are just a one person company, you co this today!
Just follow the story of the boy and the LEGO.
And when you see what Richard, the LEGO customer support person did, you'll be blown away too!
Here's the story of what happened to Luka, the boy that lost his Lego minifigure in Luka's words:
Hello. My name is Luka. I am seven years old. With all the money I got for Christmas I bought the Ninjago kit of the Utrasonic Raider. The number is 9449. My Daddy took my to Sainsburys and told me to leave the people at home but I took them and I lost Jay ZX at the shop as it fell out of my coat. I am really upset I have lost him. Daddy said to send to you an email to see if you will send me another one.   I promise I won't take him to the shop if you can. Thank you.
Richard's response is a textbook example of why empowering your people and throwing away the call center scripts is the best way to go.
So, let's analyze Richard's response to his customer, Luka, and see how you can use this as a framework for your own customer service organization.
Paragraph 1:
We are sorry to hear about you losing your Jay minifigure but it sounds like your dad might have been right about leaving it at home. It sounds like you are very sad about it too.
Richard does a really nice job of acknowledging Luka's request, and he does two really smart things to build rapport with his customer:
He acknowledges Luka's Dad might have been right about keeping the figure at home.

He acknowledges Luka is sad about losing the minifugure.
Paragraph 2:
Normally we would ask you to pay for a new one if you lose one of your minifigures and need to have it replaced. My bosses told me I could not send you one for free because you lost it, but I decided I would put a call into Sensei Wu to see if he could help me.
This is absolutely brilliant! Richard is using the LEGO language and talking kid to kid about how Sensei Wu (another Lego character http://lego.wikia.com/wiki/Sensei_Wu) can help. So, Richard is continuing to promote the LEGO brand AND help Luka. He's also telling Luka he's doing something special for him that normally he shouldn't do.
Paragraph 3:
Luka I told Sensei Wu that losing your Jay minifigure was purely an accident and you would never ever ever let it happen again. He told me to tell you, "Luka, your father seems like a very wise man. You must always protect your Ninjago minifigures like the dragons protect the Weapons of Spinjitzu!" Sensei Wu also told me that it was okay if I sent you a new Jay and told me it would be okay if I included something extra for you because anyone that saves their Christmas money to buy the Ultransonic Raider must be a really big Ninjago fan.
Imagine the smile on Luka's face when he read paragraph 3! He was probably running around his house telling his Dad the exciting news!
If Luka wasn't a customer for life, he is now! Think about the economics for just a second. Richard spent maybe $10 (and I'm being generous) of the Lego's money to make Luka happy.
How much money will Luka spend on LEGOs for the rest his life? And…

How much money will Luka's children spend on LEGOs for the rest of their lives? And…

How many friends will Luka tell about his amazing experience with Lego customer service? And how much will they buy?
LEGO customer support because of Richard's actions just hit a grand slam home run for Lego!
Paragraph 4:
So I hope you enjoy your Jay minifigure with all his weapons. You actually have the only Jay minifigure that combines 3 different Jays into one! I am also going to send you a bad guy for him to fight!"
Luka now knows he's getting the extra bonus he's getting (the bad guy for Jay to fight). How cool is that?
Paragraph 5 & 6:
Just remember what Sensei Wu said: keep your minifigures protected like the Weapons of Spinjitzu! And of course, always listen to your dad.
Luka you will see an envelope from LEGO within the next two weeks with your new minifigures. Please take good care of them, Luka. Remember that you promised to always leave them at home.
Happy Building!
Sincerely,
Richard
LEGO Consumer Services
Again, Richard stays in the character of his company. He tells Luka when to expect the new minifigures.   I'll bet Luka ran to the mailbox every day to see if there was a package from LEGO.
Not every business is LEGO. You probably don't have Sensei Wu to help you out.
But you do have real live human beings communicating with other real live human beings. Or maybe you're just starting out, and you are the customer service organization (along with everything else).
The key to a great customer experience is using your common sense and forgetting the rules.
Imagine if Richard had said, "Sorry, there's nothing we can do to help you."
Luka would have been really sad. Maybe he would have learned the lesson never to take his minifigures out of the house, but he would not love LEGO the way he surely does now.
Steve Jobs always talked about being insanely great. Insanely great applies not just to the physical product or service you are selling. Being insanely great is about the whole experience of doing business with your company.
And any time you touch the customer is another chance to make the experience insanely great.
Think about your website. Is the customer experience pleasant and easy to navigate, or is it painful?
Think about your sales process. Is the sales process easy or difficult?
Think about your technical support. Is your support team trained to be like LEGO's?
Think about when someone picks up the telephone and calls you. How does your administrative team represent your brand?
Think about when someone emails you. Do you promptly get the person an answer or do they go into a black hole?
Every interaction with your customers is a chance for you to make the customer experience insanely great. Just like Luka's experience with LEGO.
Train your team to break the rules like Richard at LEGO did.
Do it today.
And watch all the great things that happen.
Picture: Twitter