Are You Better Off With An Older Team or A Younger Team?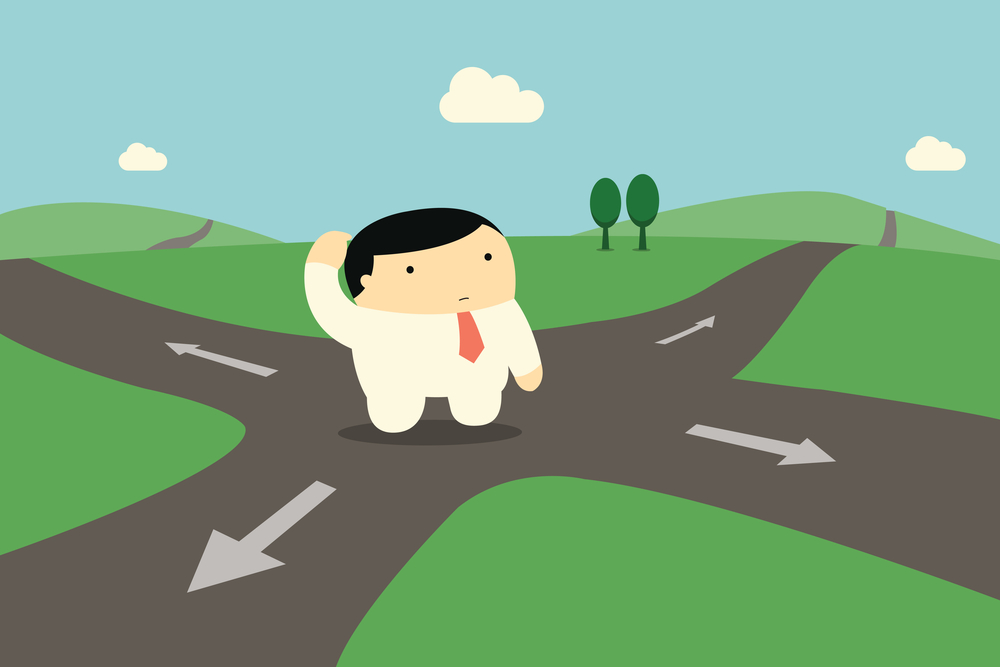 "So, you're thinking of going the young route," Bruce Wooley, who was the dean of the electrical engineering department at Stanford, said to me. One of Bruce's past students had introduced us, and we were having coffee.
I told Bruce I was considering a recent PhD of his to be VP Engineering of my company, and Bruce's comment was what I was worried about.
[Do you want to grow your business? Maybe I can help. Click here.]
The experience of your VP Engineering or CTO will directly determine the experience of your team.
"Tim," the person I was considering, had about five years of work experience, but he was brilliant. "Maybe his brilliance will be enough to attract talent," I said to myself. The fact that I was even asking myself this question was a tip-off that Tim wasn't the right person for role.
I knew, in my my heart of hearts, that Bruce was right. We would have a team of inexperienced engineers if I made Tim the VP Engineering.
There was no way Tim was going to be able to recruit experienced engineers with his lack of experience.
In some industries, there's nothing wrong with having an inexperienced team.
I started thinking about the young engineers I'd worked with. There certainly were some really strong young engineers. Some of them were moving towards guru level status.
"We can make this work," I said to Bruce. Bruce arched his eyebrows in response.
That was the moment, the arching of Bruce's eyebrows, that was telling me everything I needed to know. He didn't need to say anything else to me.
In some industries, especially emerging industries, a young team is advantageous. The young team isn't held back by any rules. And, just like Facebook's famous, "move fast and break things," motto, it's okay to break a little china along the way.
In other industries, a young team can be the kiss of death.
However, the Analog IC industry was not an emerging industry. Yes, we absolutely wanted to move fast. But breaking things just wouldn't work.
The cost of "taping out (this is the information you send to a fabrication facility such as TSMC to produce your chip)" an Analog IC costs around $150K depending upon the technology. That's just the beginning of the costs you incur.
You don't get instantaneous answers about whether your chip works or not. From tape out to getting the initial samples back can take around 10 weeks.
The real killer is time. You lose so much time if your chip doesn't work. If too many of our chips weren't production worthy on their first spin, we would fail because our costs would explode.
That's why I knew, in my heart of hearts, a team of young engineers wasn't going to be enough in the world of Analog ICs. Tim might be a great VP Engineering, but he just didn't have enough experience for what we needed. It was just too risky.
It took time, but I eventually ended up bringing on Jeroen as my co-founder and VP Engineering. The choice was a good one. Jeroen hit all the right notes:
A. Jeroen had the experience Tim was lacking.
Jeroen had over 20 years experience, and he had a bunch of patents as well. Jeroen had been managing and building teams for years, so I knew that he had the experience necessary to build our engineering team. And…
B. Jeroen had integrity.
Everything starts and finishes with integrity. You can't build a team unless every member of the team has integrity.
One of the answers I love hearing from engineers is, "I can't leave my job until I complete my project." It's a great answer that speaks to the integrity of the engineer.
This was the first thing Jeroen said to me when we were talking about his exit from Maxim. I had no doubt that he would join. And…
C. Jeroen could recruit.
When Jereon told me about the people he wanted to recruit, they were all A-level talent. I knew many of the people he had in mind, so that also gave me extra comfort. And…
D. Jeroen was very hands on.
You need your VP Engineering/CTO to be hands on at the start of the company. You just can't have any managers (including yourself) that just manage.
Jeroen's plan was to design one of our initial products himself. In fact, this was the first product we introduced.
I liked the idea of Jeroen designing because he would understand the design rigor and process we would build. Plus, you earn the respect of the team when you are hands on. And…
E. Jeroen had really good business sense.
Good business sense in your key technical people is critical to your success. Why? Imagine working with a cofounder that has bad business sense?
You will be fighting all the time over nonsense if you have a technical cofounder that has bad business sense. I found Jeroen's advice and judgement on the business issues we faced to be invaluable. Finally…
F. Jeroen was a cultural fit.
I wanted a VP Engineering cofounder that shared the same vision for how to build our company that I did. I'm not just talking about the product vision, but team building and cultural vision of the company. Jeroen was just as fanatical about building our company as I was.
Jeroen and I had a strong alignment that we weren't going to hire any "brilliant jerks" into the engineering organization. And, for the most part, we didn't hire any brilliant jerks.
However, we asked any brilliant jerks that joined the company to leave.
Develop a check list, like I did, of the qualities that are important for your technical cofounder to have. Then stick to that checklist.
For me, integrity, experience, the ability to recruit, being hands-on, having good business sense, and being a cultural fit were important to me. Perhaps these qualities will work for you as well.
Look at the trade-offs when you decide how to build your team.
Some of the skills Jeroen had (Integrity, being hands on, and cultural fit) were skills that aren't age specific. However, the other skills Jeroen had (the experience and business sense) were skills that only an experienced engineer would have in my industry. I needed these skills in building our engineering team for us to be successful.
You, on the other hand, may not need experience. In fact, experience might work against your success. Then you should go the inexperienced route.