What's The Right Way You Should Look For Office Space?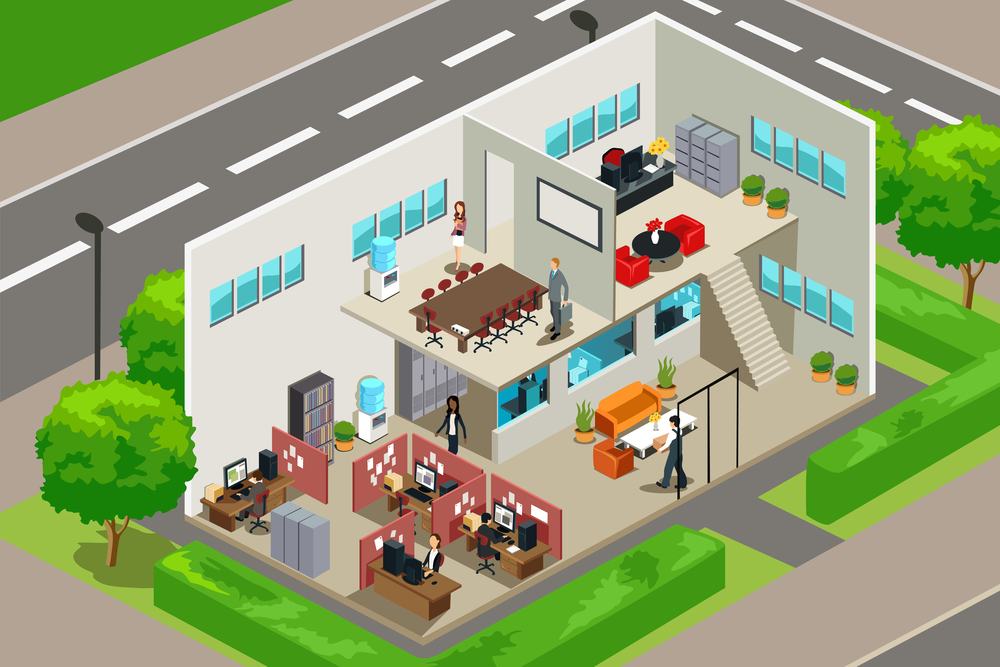 "This place sucks," I said to Randy, my cofounder. "All the cubicles are scrunched up against each other. The lighting is dismal. I would just be miserable here."
[Do you want to grow your business? Maybe I can help. Click here.]
Randy nodded his head in agreement. "Yeah, you're right," he said. Then he laughed and said, "But it was really close to my house."
I laughed as well. Then I said, "Let's keep looking."
Rule number one when you look for office space: You need to stay within budget.
We had just signed a term sheet, and we expected our funding to close in the next two weeks. Now was the time to look for office space.
We were going to close $12M in funding, and we wanted the money to last for the next three years. We knew how much we were going to spend on salaries, and we knew how much we were going spend on development.
There was only so much we could spend on our office or we would blow up our budget. So we gave our realtor instructions to only show us places that fit our budget.
Rule number two when you look for office space: You don't need to settle for a dump.
But that place in Fremont with the bad lighting just bummed me out. That was not how I wanted to spend the next few years.
I wanted a place that was nice, but not that nice if you know what I mean. In other words, being in a palace would be wrong.
The place we eventually found was nice with a lot of natural lighting. And there was a greenbelt around the office complex as well. Most importantly, it fit our budget.
Rule number three when you look for office space: The office space should be geographically desirable.
We knew that our current team, and the people we were likely to hire would be located primarily in the Santa Clara County with some people in the East Bay as well. Therefore we told our agent to look for space in Milpitas and Fremont.
Remember that where your office is located is part of your sales pitch to prospective employees. You should work backwards from where you talent lives to find office space.
Rule number four when you look for office space: Make sure your intangibles are taken care of.
We were a hardware company making physical products (semiconductors). We needed an engineering lab. That meant part of the space would have to be wired in a very specific way.
The good news was that there was already a space for a lab. And the even better news was that we could easily wire the lab for our requirements.
Rule number five when you look for office space: Ideally, you want the ability to expand.
The only thing we didn't like about the space was that it was too big. But we were lucky because occupancy rates in Milpitas were low, so landlords were willing to cut deals.
We asked the landlord to subdivide the space. The landlord happily agreed. And the landlord was willing to pay for the subdivision.
The negotiation with the landlord took about one week (we were able to get the rent down too!). We moved in about two weeks later. It wasn't perfect, but it was our home.
For more, read: Are You Being Appropriately Frugal And Why It's So Important?