What Is The Most Common Trait Of Successful Startups?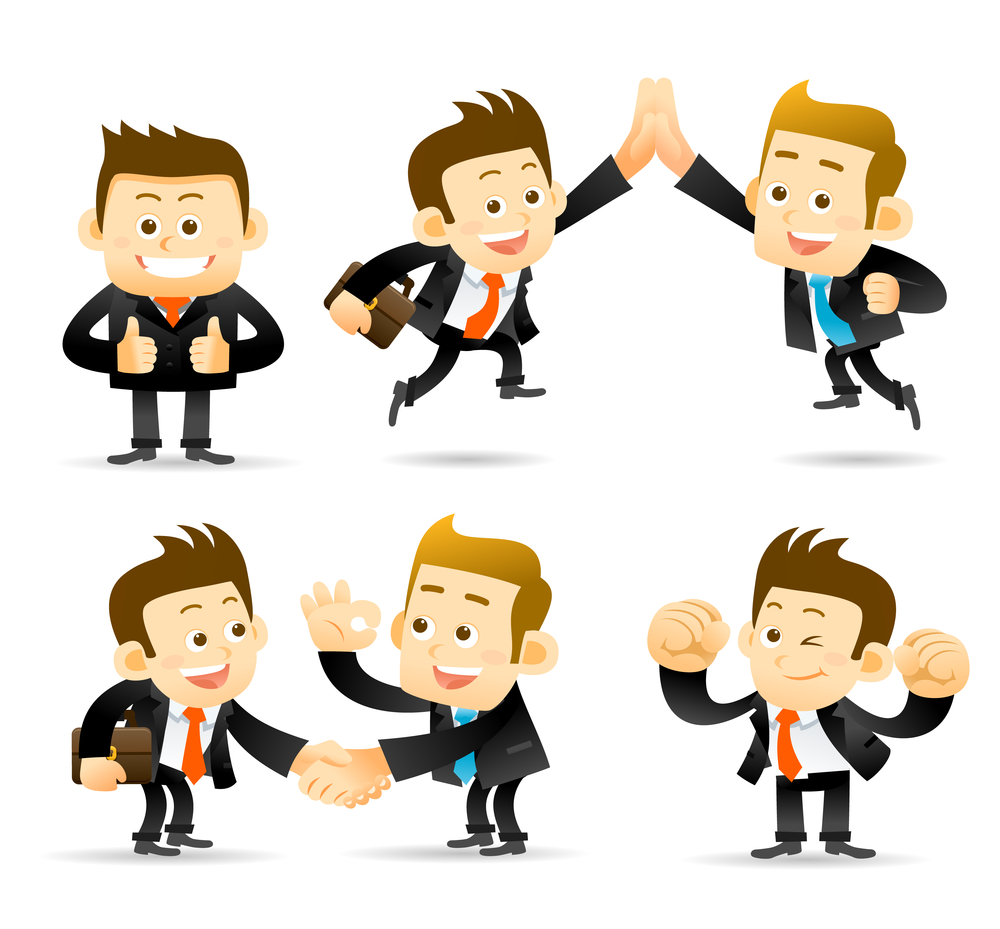 "I'm worried about keeping the culture," "Omar," a CEO that I'm working with, said to me yesterday. Omar's company is at that classic transition point between being a 7 figure company and an 8 figure company.
I smiled back at Omar over our Zoom link.
[Do you want to grow your business? Maybe I can help. Click here.]
"Why are you smiling?" Omar asked me.
"Because that is the right thing for you to be worried about. How many employees do you have right now?"
"I have thirty employees, and we're adding five new employees at the beginning of the month," Omar said.
The most common characteristic of a successful startup is a great company culture.
Omar was right to be worried. Every person he adds to his company was going to either improve his company culture or hurt is company culture.
The challenge, as your company's headcount grows, is that it is more difficult to maintain your company culture.
The realization that culture is critical to your company's success is nothing new. All the way back in 2002 (ancient times, I know…), James Baron and Michael Hannan published the results of the eight year study of startup cultures called (Organizational Blueprints for Success in High-Tech Start-Ups: Lessons from the Stanford Project on Emerging Companies).
The authors studied over 200 startups. The results of their study indicate that a startup's culture has a massive impact on the probability of success. In fact, the culture choice of the company's founders likely has the most impact on a company's chances of success There are five types of culture that are prevalent in startups. They are:
Star: "We recruit only top talent, pay them top wages, and give them the resources and autonomy they need to do their job."
Commitment: "I wanted to build the kind of company where people would only leave when they retire."
Bureaucracy: "We make sure things are documented, have job descriptions for people, project descriptions, and pretty rigorous project management techniques."
Engineering: "We were very committed. It was a skunk-works mentality and the binding energy was very high."
Autocracy: "You work, you get paid."
Do you want to get your company to some sort of liquidity event be it an IPO or a sale? Then, the Commitment culture is your best chance of success:
I also know from personal experience that culture is crucial to a company's success. In fact, the culture was great at successful companies I worked at.
But is culture really the most important thing? I would have thought money, then idea, then grit, then culture were important, so the results of that information I found were kind of mind blowing.
But there's no denying the information. There's no denying the unbelievable correlation between culture and success.
So why don't founders think about culture first?
Well, I can only go by own personal experience. The money (or at least the promise of money) came first. I was asked by a venture capital firm to incubate a company as an Entrepreneur in Residence (EIR), so I thought the money was in the bag.
The money wasn't in the bag. Surprise.
I started my company with two co-founders: "Jim" and "John." I was the CEO, Jim was the marketing guy, and John was the engineering guy.
I knew all the steps that were necessary, and I knew exactly how to implement the steps. But we got tripped up long before we could implement the plan.
A bad company culture, no matter how strong the founders are, will likely kill your startup. John didn't understand my value. He convinced Jim they didn't need me. They quit the company, and started another company built on my idea and plan.
I am sure Jim and John thought they left me for dead. I am sure they thought I would just give up, go home, and move on with my life.
I didn't move on with my life.
I recruited other co-founders, and we started raising money. Jim and John started raising money as well.
We were successful in raising funding and they weren't. (For more on this story, read: www.brettjfox.com/what-are-the-eleven-steps-you-can-take-when-a-co-founder-quits/)
I would bet that a lot of companies never get off the ground because of founder mismatch, so you can already see that culture, even in its most basic form, is critical to your success.
Culture. All the way through the life of your company culture will be a determinate of your success and failure.
Every employee you hire, and (more importantly) every employee you don't hire is critical to your success.
And every employee or cofounder you bring on impacts your culture in a big way. Think about it. Let's say you have four cofounders, and you are going to add a fifth. That new cofounder will increase your workforce by 20%!
That's a huge number. So, yeah, every new hire you make is critical. That's why you also need to let go of anyone that doesn't work out. Their impact on your culture will be huge.
However as important as the employees are to your company culture (and they are very important), you, the CEO, are the most important influence on your company's culture.
Beware of hiring the superstar that doesn't fit your culture.
I certainly want to hire superstars because there's no doubt that superstars can produce great results. However, not all superstars work well as a team. And, not all superstars are loyal.
I'll never forget years ago when I working at Maxim Integrated Products. The CEO, the late Jack Gifford, liked hiring smart young people. These people weren't superstars yet, but might become superstars later.
Jack wasn't afraid to hire brash, outspoken people. He always felt people would get along.
One day, I was put on the interview list for someone who had just received his MBA from the University of Chicago, one of the best schools in the country. Apparently this fellow had written a letter to Jack, so Jack decided to interview him.
The guy was brilliant, and he certainly looked like he could be a superstar. But he also was a grade A jerk. I wanted nothing to do with this person.
However, hiring him was Jack's decision, not mine. Jack wanted to hire him, so the company made him an offer. I held my breath.
Thank goodness the offer wasn't accepted. Sometimes it's better to be lucky than good, and I knew we/I just got very lucky.
Why? We had a great culture where people worked hard and collaborated. They believed in the company, and they were committed to the company's future.
When there was a threat to the company, everyone would rally together. This person from the University of Chicago was clearly not a good fit in our culture.
And here's the thing. At some point, you will not know when, you and your company are going to be shaken to the core.
What will your superstar team do?
Are they going to support you?

Are they going put in the extra effort necessary?

Are they going to walk?
Your team's belief in the company, and more importantly, their loyalty to the company will be a huge determining factor.
Do you really, really want your startup to win?
The most important part of building your startup is not:
The market you choose, or…

The product(s) you sell, or…

The amount of money you raise…
It's the company culture!
Great leaders relentlessly focus on improving their company culture.
Back to my story about Omar. If I didn't say so earlier, I really enjoy working with Omar. He has a quiet confidence, and he's always trying to improve.
I asked Omar a very simple question, "What do you want your company culture to be?"
Omar said, "I want our culture to remain ego free, developer friendly, and engineering driven." Then he paused and said, "I'm worried about losing control (of the culture) as we grow."
Especially as you grow, maintaining your company culture can take a backseat to keeping up with your hiring commitments. That's when you can find yourself in trouble because it's really difficult to repair a broken company culture.
I smiled again. "I know. Let me reassure you that what you're going through is normal. I can't guarantee your success, but I feel really good about it."
Do You Want To Grow Your Business?  
Maybe I Can Help.  Click Here.