What Are Early Warning Signs That You Need To Fire An Executive?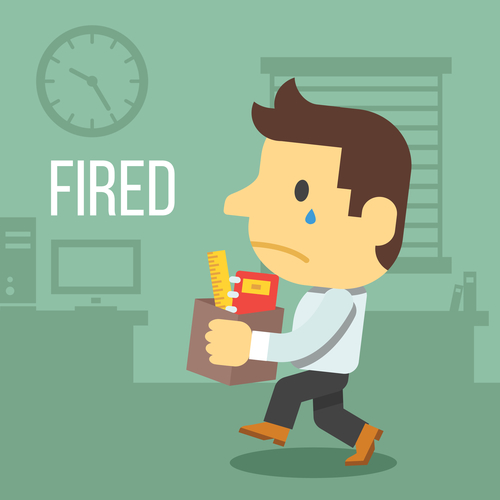 I was really excited when "Tom" joined us as VP of Sales. Tom had come highly recommended from two of our board members that had previously worked with Tom.
The rest of the board met with Tom and they were all enthusiastically thumbs up. I couldn't wait for Tom to join us.
Tom came into the office around 9AM. I met with him, and Tom told me, "Brett, I'm playing hurt. I have a condition in my knees, so I can't fly."
I should have asked Tom, "Why didn't you tell me this during the interview process?" But I didn't.
[Do you want to grow your business? Maybe I can help. Click here.]
More importantly, Tom's lack of openness with me was a red flag.
I don't think I would have changed my mind on hiring Tom because his condition was treatable. However, I wondered what else Tom was hiding from me.
In the meantime, I put my head down and continued working. One of the most important tasks I had was handing over the sales organization to Tom.
I had a weekly leads review meeting with the sales team Mondays at 8:30AM. The following Monday the whole sales team was present except for Tom.
I called Tom on his mobile, and I asked him why he wasn't at the meeting? "Oh, I forgot about the meeting. I'll be in around 9:30AM this morning."
I apologized to the team and ran the meeting without Tom.
That was Red Flag Number Two. How does your new VP Sales miss his first meeting with his whole team?
It was concerning to say the least. What made matters worse was we were raising our Series B funding, and Tom was going to be an important piece of the puzzle.
About one month later I had a meeting with an investor that Tom knew, so I brought Tom to the meeting. The meeting went really well, and Tom and the investor were talking about a company Tom did some consulting work for.
The company was located in Shanghai. Tom said the company had bought him an apartment in Shanghai to live in.
Something didn't add up to me. I wondered why would a startup buy an apartment for a consultant?
It turned out I knew the chairman of the other company, so I called him, and I asked if he knew Tom?
The chairman said he did know Tom because Tom was their VP Sales for about 6 months. I asked the chairman what happened, and he said that Tom and the CEO couldn't get along.
I didn't remember the company being on Tom's resume. I immediately checked to see if Tom had included it.
He hadn't.
Red Flag Number Three. Tom had intentionally misled me.
I immediately knew Tom had to go. The crappy part was we were in the middle of fund raising, and I'd have to explain Tom's departure.
I called each board member, and I told them what I found out. I told them Tom had to go.
It was interesting talking to the board because there was a mixed view of what I should do. The independent board members thought Tom should go. Our investors were afraid we would lose our funding without him.
Our investors convinced me to keep Tom on the team. It was a mistake taking their advice.
Tom continued performing poorly. Worse yet, he didn't seem to care about meeting his own self-determined sales numbers.
It was bizarro land as far as I was concerned. What sales VP doesn't want to hit their numbers?
And what sales VP doesn't want to visit customers?
Tom.
I called Tom on his way back from an East Coast trip where he was interviewing regional manager candidates. He was also supposed to be visiting customers on the trip (he visited none).
I told Tom that he needed to hit his number for the month. Tom's said, "Oh, Okay." There was no energy or excitement in his voice. In fact, he almost seemed deflated.
This was crazy I said to myself.
And guess what happened? Tom quit, so I now had to tell our potential new investors that a VP was leaving the company.
And what was the new investors reaction?
The new investors were relieved. I'm paraphrasing here, but they all said something like, "We'd heard negative things about Tom in our diligence."
Lesson learned.
For more, read: www.brettjfox.com/what-ar...
Do You Want To Grow Your Business?  
Maybe I Can Help.  Click Here.
Picture: Depositphotos
View original post on Quora.