How Should You Manage Your Engineering Team?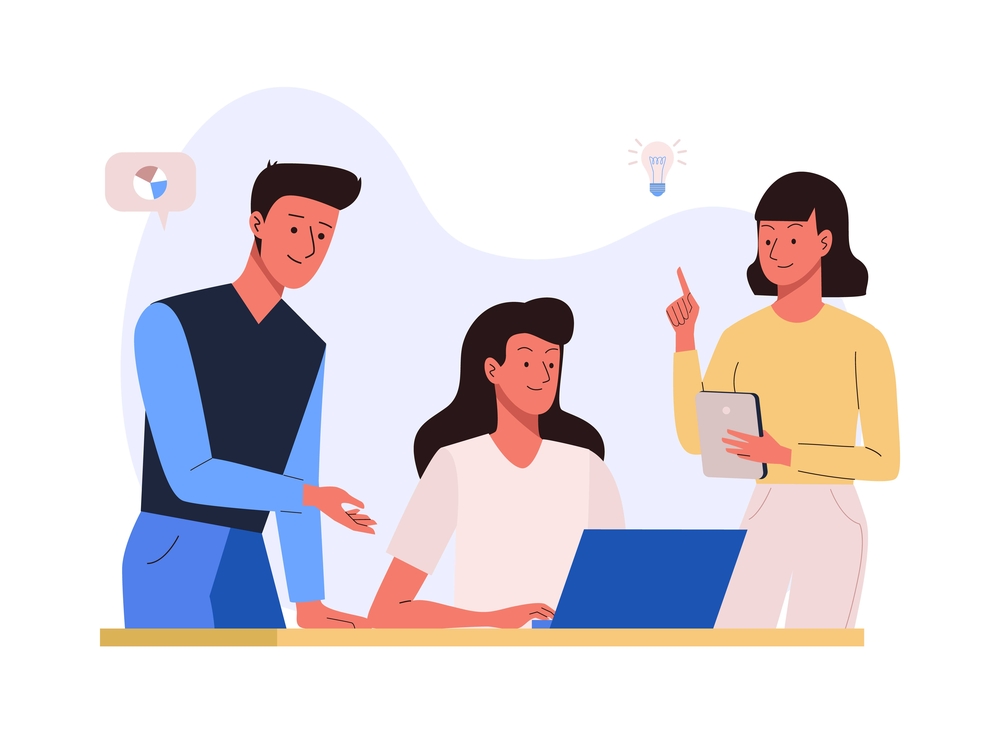 "How do you plan on managing the design team?" I asked my prospective co-founder and soon to be VP Engineering, Jeroen.
Do you want to grow your business? Maybe I can help. Click here.
"The same as I have at Maxim (Integrated Products)," Jeroen said.
I smiled, and then I said, "I'm sorry, but I have to ask, the design review process will be the same as Maxim's?"
"Of course," Jeroen quickly responded.
"That's what I was hoping you would say."
I knew exactly what Jeroen meant because I had worked at Maxim before. Maxim's design review process, along with its arch rival and closest competitor, Linear Technology, were, to say it mildly, rigorous.
You want to implement a peer review process for your engineers.
In order for an engineer to get his design approved for production, the engineer had to present their design for review by their peers. Now this is nothing new in the analog semiconductor industry because every company had a design review process. However, Maxim's had teeth.
One of the advantages I had before founding my company is I'd worked at a very well run company, Maxim, and I'd worked at a very poorly run company in the same industry, Micrel. Nowhere was the difference more evident than in how the engineers were managed.
Maxim was all about rigor. Micrel was not. Engineering in the division I was running at Micrel, was managed by "The Michelin Man", so named because he looked the Michelin Man in the tire commercials.
The Michelin Man had design reviews too, but his were a little different than the Maxim managed ones. Detail and rigor was replaced by, "Let's try this."
And your peer review process should review every single part of the design.
In other words, The Michelin Man was flying by the seat of his pants. The engineers on his team sensed this, and it led to them lowering their standards too.
The engineers knew the peer review was going to be minimal at best. The Michelin Man just wanted to get the design moving to the next stage. It led to a higher failure rate and designs take three times as long to get to production as I'd seen from my Maxim experience.
Thank goodness I was working with Jeroen. He was going to implement a system that was rigorous. It's easier said than done to do what Jeroen wanted to do, but I was confident he would get there.
Rigorous review starts at the top.
I told Jeroen my Micrel story. "That's not what you want to do, right?" I asked him.
"Oh, no," Jeroen said. "We'll use Maxim as a guide," he said.
As long as Jeroen was committed to a tough review process, I knew we were starting on the right foot. However, I also knew that was just the start.
You need top flight talent that buys into your review process too.
Our plan was to recruit engineers exclusively from Maxim and Linear. Most of the engineers we were recruiting were known entities, so we knew we were recruiting high quality talent.
We also knew these engineers would be used to a rigorous design review process. They'd be used to their peers reviewing every transistor (the same as every line of code) in their design.
And we knew the engineers we were recruiting would take their roles as peer reviewers seriously too. That was critical because it couldn't just be Jeroen reviewing every design. That would lead to too many mistakes.
You want a group of engineers reviewing the designs because each engineer will look at the design slightly differently. This will reduce the possibility of mistakes and omissions.
You, the CEO, have to support the process, even if it means slowing things down.
Back to The Michelin Man. The Michelin Man told me rigor slowed things down (I think he was just lazy). He believed we'd get to market faster if we just approved designs and saw whether they worked or not.
And, every once in a while, a design would work without needed rework. The Michelin Man would crow about how his method was superior because we'd a product to market quicker.
The problem was for every one design that worked, three others failed. And the failures could take years to fix.
In contrast, We had a first design success rate of 50% at my company. That's very good for a company in my industry. Better yet, our second pass success rate was 100% with products getting to market in less than one year.
That's why you want to have a rigorous detailed design review process, right down to the last transistor or last line of code. That's how you actually move faster, get to market quicker with a more robust product.