Zero To Pitch - A course designed to help you raise your funding
An 8-week Coaching Program for CEOs like you raising money for your company
Zero To Pitch is designed to provide CEOs like you with the techniques and skills you will need to effectively pitch your company to prospective investors.  I will guide you, step by step, slide by slide, so you have a dynamic pitch that gets investors excited about your company.
I have raised over $100M from investors, and I know what investors want to hear.
Zero To Pitch culminates in a pitch day where you will get the chance to pitch your company to me, and you will get feedback on your pitch from me. 
If you're raising money for your company, or you are about to raise money for your company, then Zero To Pitch is right for you. The program will take place using Zoom conferencing.  I am limiting input to a very select group of at most 10 startup CEOs.
Raising your funding is really, really hard.
One hundred to one.  Remember that ratio because for every one hundred face to face meetings a venture capitalist takes, they only invest in one company.  If that sounds tough, that's because it is really, really hard to raise funding.
You are not only competing for funding against companies in your market, but you're also competing against the best companies in other segments for funding.  The best chance you have to succeed is delivering a dynamite pitch.
But that's the problem because there's no one that can tell you the best way to pitch investors.  That's why I created my group coaching course.  I want you to have the benefit of all my experience raising money.  I've raised over $100M, and that doesn't include to the funding I've helped CEO's like you raise in my 1:1 coaching.
Meet your coach and instructor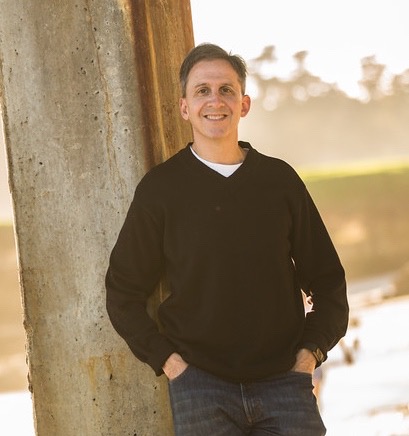 Brett Fox
I know how difficult raising money truly is. My company, Touchstone Semiconductor, was the only semiconductor company to raise Series A funding in the Silicon Valley during the Great Recession.
The bar was unbelievably high for startups during that time period, yet we were able to raise money.  We did it by having a great story to tell, and telling that story in a way that investors could instantly understand our value.
My promise to you:
I will not pull any punches, and I will not hold back any information. I'll share with you everything I've learned raising over $100M in my career.
You can learn from all my experiences:
How to avoid my failures

How to take a punch and keep moving forward

How to replicate (and exceed) my successes
I am here to help you raise your funding!
So apply now and you'll learn how I raised over $100M in venture capital and private equity funding, built world-class teams, developed products that were 10X to 100X better than the competition, dealt with crazy investors, survived The Great Recession and lived to talk about it.
What is it like to be part Zero To Pitch?
You need to get ready to raise funding quickly, so this program is designed to get you ready in 8 short weeks.  Here's what you'll get:
Like-minded, high quality peers
Acceptance in Zero To Pitch is by application only, and I will only accept up to 10 CEOs.  I am looking for high quality CEOs like you that really want to learn how to raise money. 
Actionable content that you can immediately use
Each week, I will teach you, slide by slide, and section by section, how to put together and present a killer pitch deck.
You'll get expert coaching
I'll work with you each week as I present the material in a live, interactive format.  You can ask me any questions you'd like.  Each lesson will build on the previous lesson, culminating in our week 8, "Pitch Day."  You'll get a chance to pitch your company to me, and you'll get my honest feedback.
You'll be held accountable
I'm going to hold you accountable to get your work done.  Besides me, you'll be surrounded by a like-minded group of students that are pushing towards the same goal that you are.
Zero To Pitch Is Designed To Deliver Results
The goal of Zero To Pitch is really simple.  I want you to complete this program with a dynamite pitch deck that will help you raise money.
By the end of the program:
You will have an awesome pitch deck

You will understand how to pitch your company in one slide

You will understand how explain how your company's product works to any investor

You will learn how to provide a competitive analysis that helps explain who you're competing with and why you'll win

You will learn how to explain your roadmap so it doesn't look an afterthought

You will learn how to present your team slide in less than two minutes

You will learn how to properly prepare for investor meetings

You will learn what should be in slide deck and what should be in your backup slide deck
Should you apply to Zero To Pitch?
Zero To Pitch isn't for every startup CEO. We select applicants based on the stage of the startup, experience, and program fit. You should apply if:
You are the CEO—this program is laser-focused on helping startup CEOs raise funding
You are raising funding or planning on raising funding — and you have a runway of at six months to one year
You have a desire to learn and improve—what you put into the program will determine what you get out of it.
Zero To Pitch is not for you if:
You are not the CEO—to successfully raise funding, you need to be a CEO
Your runway is less than six months—you have to raising money now, so you will not have time for Zero To Pitch
You're not planning on raising money—If you're looking for help, then my 1:1 Coaching or my course, Zero To Win, may be right for you
How much time will you spend in Zero To Pitch?
Zero To Pitch is an 8-week, program that combines live lectures and self-guided exercises. You do not need to take time off from your startup to complete Zero To Pitch.
To get the most out of Zero To Pitch, you should expect to spend 1-2 hours per week in class for my lectures.  And you should expect to spend 1-2 hours per week doing the exercises associated with each lecture.
How Zero To Pitch works:
Every week, I will give a live lecture using Zoom.  The lecture will last about one hour, and you will have the chance to ask me any questions you'd like during the lecture.  There will also be weekly office hours as well.
I will make a recording of the lecture if you can't attend.  The course will last 8 weeks.  Each of the modules is developed around a subject that you will need to cover for your investor pitch.
We will complete the course week 8 with a pitch day where you will get the chance to pitch your company to me, and I will give you feedback.
Here's the weekly agenda for Zero To Pitch:
Week 1 and Week 2: Getting all the background information you need ready, so your pitch is ready to go:
Determining The Size Of Your End Market

Building Your Team

Marketing and Sales

Management

Your Financial Plan
Week 3: Your pitch: Getting your first slide right
The most important slide in your pitch is your first slide

If you get this right, your job pitching your company gets a lot easier

If you get this wrong, your job pitching your company is almost impossible
Week 4: Pitch Day Number One
You'll pitch your first slide to me

I'll give you actionable feedback
Week 5 through Week 7: Building your pitch deck
We'll go through how to build the rest of your pitch deck:
Team Slide

Market Slide

Technology/How It Works

Product Roadmap

Competitive Analysis

Go To Market Strategy/Business Model

Financials
Week 8: Pitch Day Number Two
You'll pitch to me again

You'll get my constructive feedback

 
Frequently Asked Questions
Enrollment in Zero To Pitch is closed.  Zero To Pitch will reopen for enrollment in the summer of 2020.