How Do You Recruit The Very Best?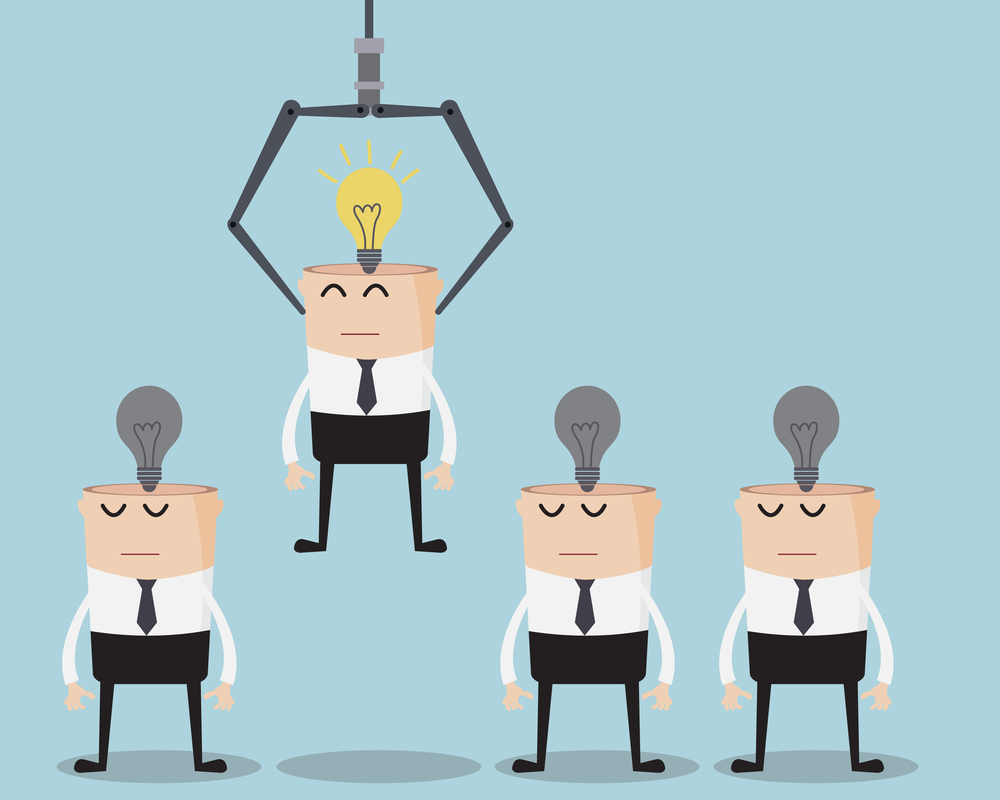 I was pumped beyond belief when I got the opportunity to become an Entrepreneur in Residence (EIR) at a San Francisco based venture capital firm. I thought their backing me eliminated the concerns I had about raising money.
Do you want to grow your business? Maybe I can help. Click here.
However, I was still really worried because I knew I still had the bigger hurdle of building a great engineering team. And I knew the key was recruiting a great VP Engineering.
"Great IC design engineers are the toughest thing to find," I said to Dave, my mentor at the VC fund. "And to hire great design engineers, we need a world class VP Engineering because great designers will only work for a great VP Engineering."
Dave nodded his head in agreement. I'm certain nothing I said to Dave surprised him. In fact, it would have been a surprise if I didn't say hiring great engineering talent was the most important thing we needed to do.
It's supposed to be hard to find elite engineers.
It took me three tries and thirteen months before I found Jeroen to join me as my co-founder and VP Engineering. Jeroen turned out to be the perfect choice to grow and manage the engineering organization.
Jeroen had a unique combination of strong technical skills, strong management skills, and good business skills. Most importantly, Jeroen was an excellent recruiter too.
That last point was critical because, to accomplish what we wanted to accomplish, we needed an elite team of engineers. The best of the best. I don't care what you're trying to recruit for, it's not easy to recruit the best of the best.
The best of the best have options. They always do because they're always in demand. The best of the best can stay where they're at. Or, if they decide to move on, they can choose the best of many different options.
They can work for a larger company in your industry. Or, they can choose to work for a midsized company. Or they can choose to work for an up and coming startup.
To win the recruiting war for the best of the best, you'll need a great recruiting process.
One of the great advantages that every startup should have, if they choose to make use of it, is speed. We certainly did make use of speed.
Our goal was to interview a potential employee and make an offer to the employee that same day. That meant we had to prioritize recruiting as a company.
Now, that didn't mean we sacrificed rigor in our recruiting process. In fact, it was just the opposite. We put every engineer we hired through a deep technical review of their skills. We passed on many of the engineers we interviewed.
You, the CEO, have to be personally involved in recruiting your engineering team.
The best of the best engineers want to meet the CEO, so I had to make myself available as part of our process too. That meant that, no matter what else was a priority, recruiting always was the top priority.
My job wasn't to technically interview engineers. My job was to sell the vision of the company and to answer any questions the potential employee had.
Jeroen and I would meet at the end of the day to decide if we wanted to make an offer. If we decided not to make an offer, we got back to the candidate to let them know we were passing.
Then, Jeroen and I would agree on the offer we wanted to make. After that it was up to Jeroen to communicate the offer.
Your offer has to be competitive to get the best of the best to join your company.
You can have a great company, a great VP Engineering, and move fast, yet you can still blow it if your offer isn't great. Remember, the best of the best have choices, so your offer needs to reflect that.
Now this doesn't mean that you have to overpay to get the best of the best to join your company. It's going to be tough, if not impossible, to outbid deep pocketed public companies.
However, you can offer a combination of things that your deep pocketed competitors can't offer. You can offer the combination of a market rate salary, equity, working at a hot startup with other great engineers.
There will aways be some engineers that will opt for the security of staying where they're at or working for a larger competitor. That's fine because you don't want people that don't believe in your cause.
You want the best of best engineers that are true believers. You'll get more than your fair share of the best of best with everything you have to offer.